Welcome to Wellness - Massage Munich at your hotel
Wir bieten unsere Massagen für Hotelgäste im Hotel / Spa an. Nicht privat!
We offer our massage munich exclusively for hotel guests at the Hotel. 
Select your language:
Arabic and English Webpage               www.wellnessmassage-ebner.com
VIP Massage in Munich          Five Star ***** Massage in Munich
Massage Therapist Andrea Ebner at Arab Traveler Magazin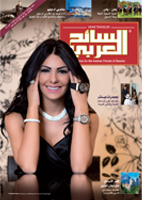 Für Geschäftsreisende Mobile Massage in Ihrem Hotel in München
For Business traveller mobile massage at your Hotel in Munich
Relaxation after the trade fair Munich and your business meeting in Munich
Exclusive, fantastically pleasant and relaxing aroma wellness massage munich with pure herbal oils.
I give you the ultimate luxury of having your personally tailored massage treatment in the comfort of your hotel room.
All treatments I perform through the mobile massage table. For appointments, please call me in time on my Phone +49 179 66 7 55 95
Enjoy your best massage munich.
Für Geschäftsreisende in München bieten wir Mobile Massage München. Weitere Informationen finden Sie unter unserer Seite Treatments / For business traveller / Mobile Massage Munich.
Massage Munich, Mobile Massage Hotel München, Best Massage Munich, Massage Munich, Hotel Munich, Massage for Body and Soul Munich, Mobile Massage München Hotel, Massage München, Massage Bogenhausen, Massage München Bogenhausen, Wellnessmassage Hotel München, German Massage Lady Munich, German Massage Lady München, Wellnessmassage München, Anti Aging Massage München, Sensitive Touch Massage Munich, 23 Karat Goldmassage München, Hotelmassage München, Hotelmassage Munich, VIP Massage Munich, VIP Massage München, Fullbody Massage Munich, Sensitive Balance Massage Munich, Deep Relaxation Massage Munich, full body massage munich